Since 2014, Mosul Space has implemented many activities in the fields of technology and business such as build sessions,
hackathons, capacity building programs, incubation programs, community events, hosting global events, and developing
several products inside the Makerspace.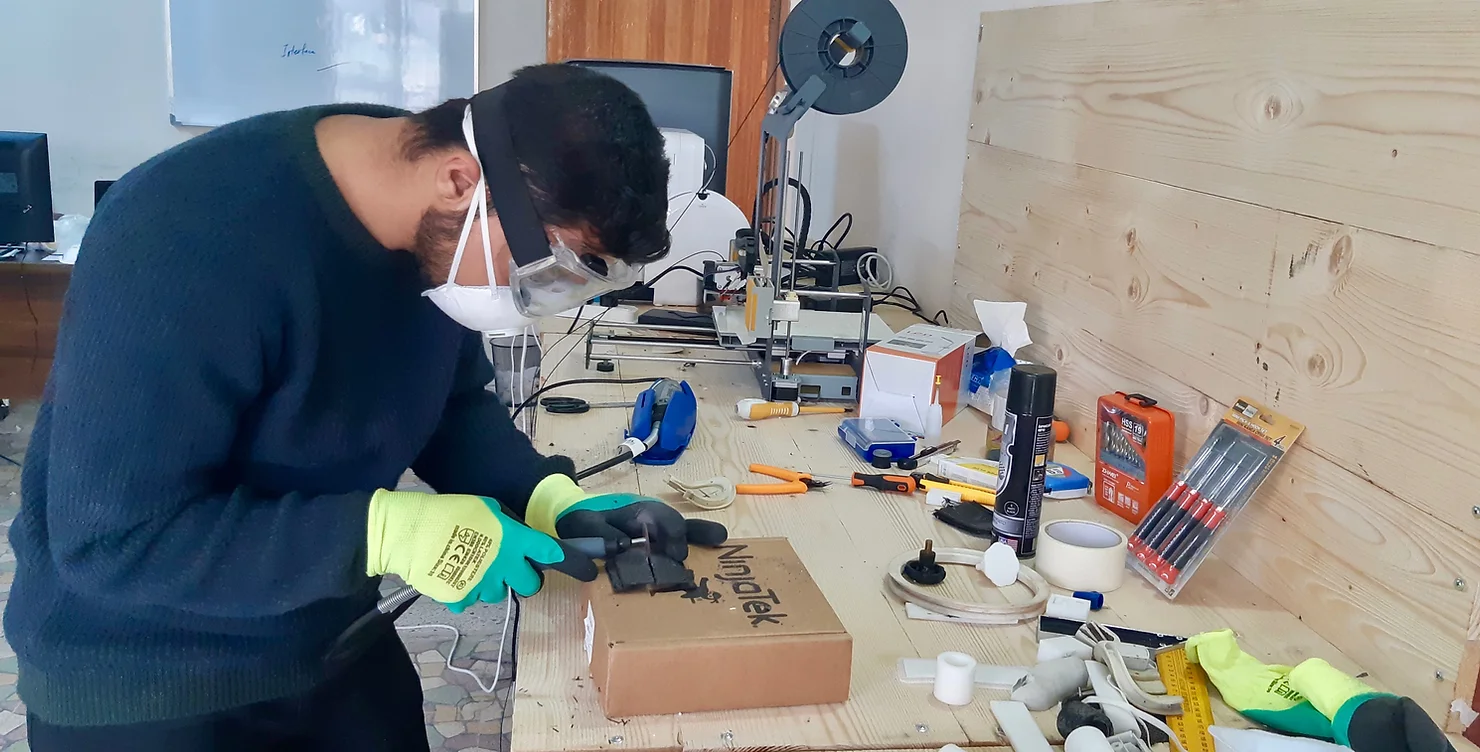 Caritas Cezech Republic - Medical devices mantaninins project
The project aimed to repair broken medical devices in Nineveh by using the Makerspace to 3D-print the spare parts required for the devices damaged during ISIS liberation war. We repaired 13 devices in 4 different hospitals.
Iraq Innovation Hackathon, 2018
The Iraq Innovation hackathon is the first hackathon Mosul Space implemented in the city which aimed to address recycling by finding solutions to "how can we reduce and reuse single-use plastic products and packaging"