Projects developed by the Makerspace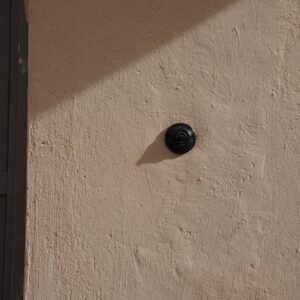 UNESCO Bells
Supporting UNESCO's project of rebuilding the old city of Mosul and reviving its spirit. The Makerspace team designed, prototyped, and 3D printed130 bells in a classical style.The bells were then installed by UNESCO at the facade of the reconstructed houses.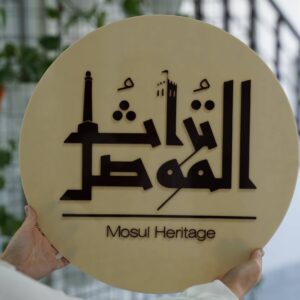 Mosul heritage day logo
The Makerspace team transformed the 2D design of Mosul heritage day into a 3D design and printed the first prototype using the 3D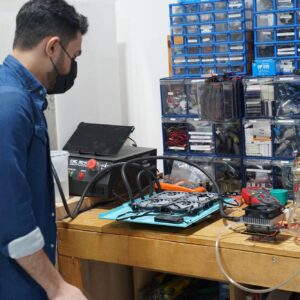 Fever electronic controller device
One of the Makerspace members worked on developing a fever controller device with the mentorship of the maker space team for 8 months starting from the research stage till the prototype stage. The members used the Makerspace equipment to develop the prototype of a fever electronic controller device. The device can be used to control high body temperature and track it by a central processor and sensors. It is also used to decrease fatigue, fever, headache, and cramps.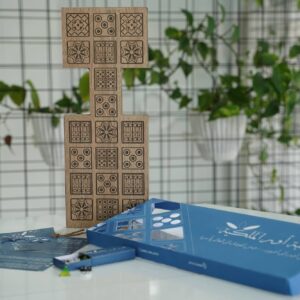 Ur ancient game
Mosul Space took the role to develop the manufacturing process of the *Ur board game using new technology and materials. By combining the resources and efforts of the Makerspace and media team, we trained  trainees on the production methods, digital designing and packaging.
*Ur is one of the oldest ancient artistic game boards found in the royal cemetery in Ur, south of Mesopotamia. The goal behind reviving the game and bringing it back to life is to highlight how diverse the community that built the oldest civilization in Iraq was.