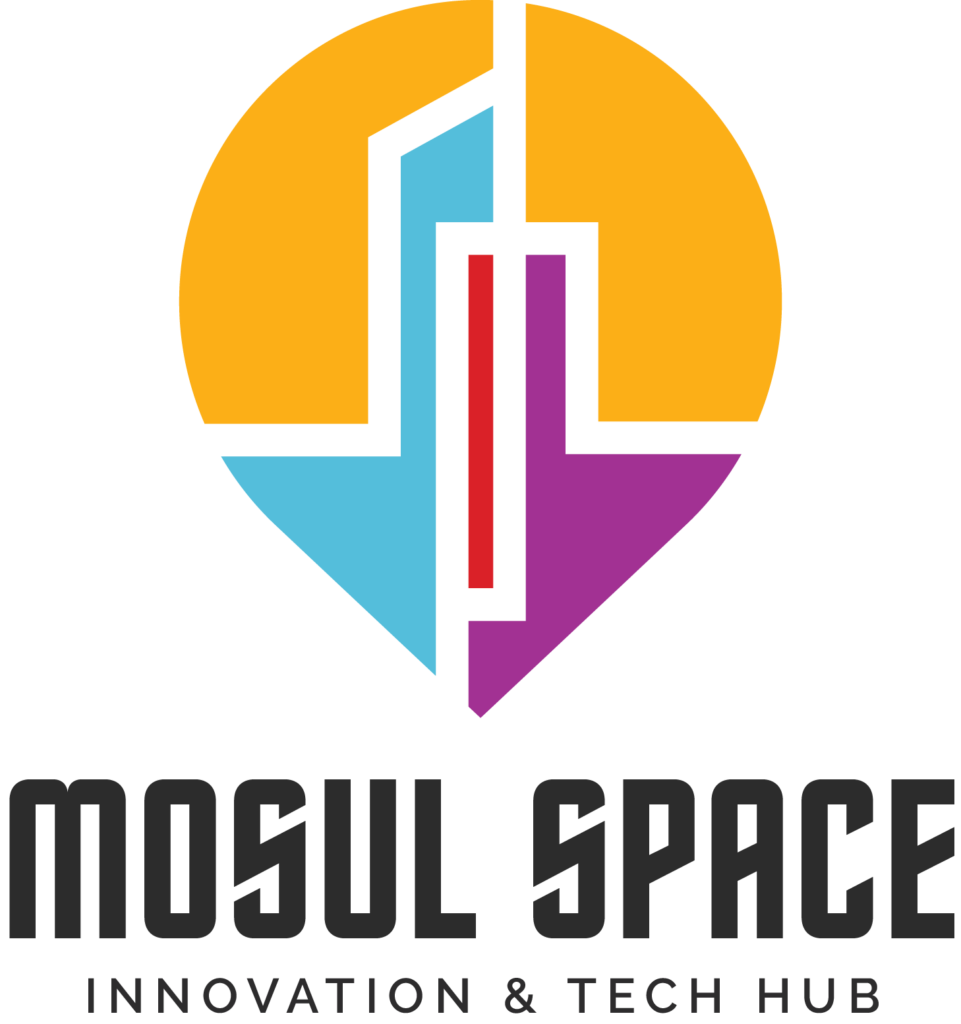 About Us
Mosul Space is innovation and tech hub basedin Mosul-Iraq ans started in 2014 from a makerspace that aim to promote the entrepreneurship and technology among young men and women in the city in order to develop the private sector and increase youth employment. Mosul Space is a vision is to build a strong innovative community of leaders in tech and business and we achieve our goal through different programs such as: Business incubation program, product development and access to makerspace, tech and business specialised training, access to co-working area and community activities. more than 10,000 young people get accessed to our different activities and programs since we started on 22nd of May 2014 For more information please see our profile.
Overview
Mosul space is the first innovation hub founded in Mosul, Iraq 2014, by Salih Mahmood, Mosul Space works on education, innovation, entrepreneurship and technology to help the youth improve their skills to fill the gap between the market and the education system as well as supporting the private sector development. Mosul Space provides youth capacity-building, incubation, and various tech and business training programs. In addition to offering youth access to the Makerspace, open and co-working spaces. The Makerspace is equipped with state of the art equipment to support prototyping and testing for new products and solutions.
The Story
In May 2014, before ISIS occupation of Mosul, a group of young people had the idea of creating a community that brings people together to share ideas, experiences, and work on projects. They decided to establish a place that could lead the unguided efforts of the youth in technology and entrepreneurship and that's when the idea of Mosul Space was brought to light.
Prince Mohammed bin Fahad International Foundation for Best Volunteering Work
organized by the Arab Volunteering Federation and Prince Mohammed bin Fahad International Foundation, sponsored by the Secretary General of the League of Arab States, Mr. Ahmed Aboul Gheit.
The pendant of Prince Mohammed bin Fahd International Foundation aims to stimulate competition in voluntary work in the Arab world and encourage NGOs, entities and individuals to increase their contribution in outstanding voluntary projects to  contribute to the development process
AIA 2022 -AUIS Innovation Award
A prize awarded by the American University of Iraq Sulaymaniyah (AUIS) to recognize institutions and startups' efforts in innovation. Mosul Space was awarded for its role in supporting youth initiating and developing their startups and prototypes as well as equipping youth with the necessary skills for better employment prospects.