The hackathon is a two-day event in which entrepreneurs, enthusiasts, and experts come
together to fix community, programming or IT-related issues and collaborate to develop
high-quality solutions. Mosul Space implemented three hackathons in different aspects: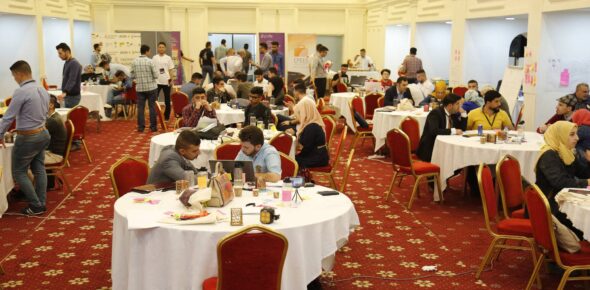 Iraq Innovation Hackathon, 2018
The Iraq Innovation hackathon is the first hackathon Mosul Space implemented in the city which aimed to address recycling by finding solutions to "how can we reduce and reuse single-use plastic products and packaging"
Women rights' Hackathon, 2021
Women's Rights Hackathon, 2021 is a competition for startups and tech-enthusiastic youth to solve challenges that many women in Iraq face by developing digital solutions. This hackthon aimed to solve domestic violence against women and provide solutions regarding the lack of livelihoods opportunities for women especially the marginalized and those affected by conflicts.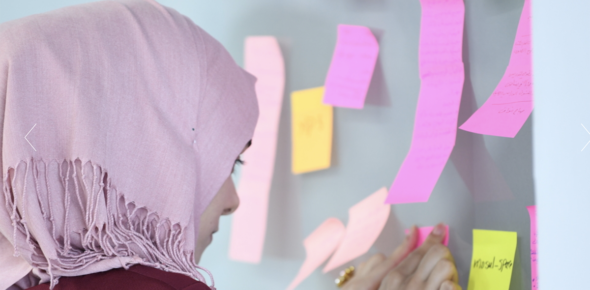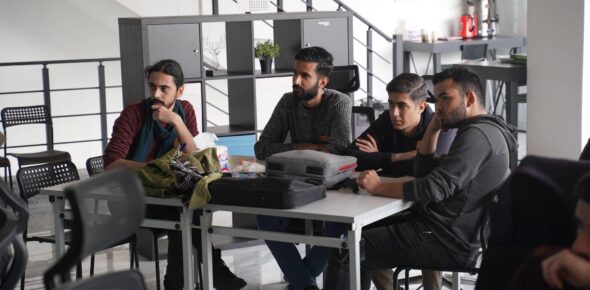 Tourism Hackathon 2022
This Hackathon aimed to develop and build business start-ups that work on enhancing and developing the local and foreign tourists' experiences in Nineveh and increase the number of visitors to Nineveh.